I saw this tag on A Clockwork Reader's booktube channel, and I just had to do. Avatar: The Last Airbender will always hold a special place in my heart, so I'm going to do a tag that combines two of my favourite things: books and possibly the best children's show ever created.
Water
Katara and Sokka: Best sibling relationship
This was a tough one for me, because authors often get sibling relationships wrong in book. I don't think it's necessarily they're fault because sibling relationships are weird, and they're constantly changing. My young brother, sister and I are often just communicate in memes and dog photos – which is understandingly, hard to capture in a novel. However, I am going to kind of steal A Clockwork Reader's choice for this one and say the Weasley siblings, because they're just so well-written as a family.
Yue: Favourite starcrossed lovers
Emmett and Lucian from 'The Binding' by Bridget Collins are my current favourite star-crossed lovers. I absolutely love the two of them together, and their relationship is amazing. Their whole story is very touching and honestly so well written, and I want everyone to read it.
Blood Bending: A book with a disturbing/unsettling concept
This was a tough one for me because I don't read a lot of books with disturbing concepts. However, one book that features a few unsettling topics is 'The Magic Toyshop' by Angela Carter. Whilst I didn't love this book it is a good book, but not one I would recommend to just anyone.
Earth
Toph: A character whose strength surprised you/or surprised other characters in the book
Whilst Harper's strength from 'A Curse So Dark and Broken' didn't surprise me, it surprised both Rhen and Grey and I really appreciated how strong she was not just physically but mentally too. Harper possesses a lot of courage but also she's quite aggressive at times, and provides great representation for cerebral palsy.
The Tales of Ba Sing Se: Best short story/poetry collection
I don't read many short stories or poetry, but I really enjoyed 'A Thousand Beginnings and Endings', which is a collection of short stories based on Asian mythology. It's a really diverse collection and I loved seeing each author's interpretation on the myth they were focusing on. I also learnt a lot about Asian mythology.
Kyoshi Warriors: Best warrior character
Even though I love fantasy novels I saw this question and forgot every warrior I had ever read about. After some thinking I've decided to go with Lada from 'And I Darken', whilst I've only read the first book in this trilogy I remember Lada as a character whose was fierce and did not mess around. She truly is a warrior in my mind.
Fire
Zuko: Best character arc/character who should have been redeemed
My answer is the same as A Clockwork Reader's for this one. I will never forgive Rowling for giving us a Snape redemption arc, but not giving Draco one. I will always believe Draco deserved a redemption arc, and in my mind he does get one. He was a child who grew up in an awful family, who was then thrown into a war and forced to live with Voldermort in his teenage years who was beginning to show the slightest degree of change in Deathly Hallows, and yet we never got a redemption arc for him. It's blasphemy really.
Iroh: Wisest character
This is a tough question because I think most of the characters I love are not that wise. However, I'm going to choose Circe from 'Circe' by Madeline Miller for this, because whilst she's quite a naive character in the beginning she has a fantastic character arc, and becomes a real force to be reckoned with, but also an incredibly wise character.
Azula: Best downfall
I read this for my English Literature A-Level, and whilst I didn't love it I did really enjoy Pinkie's downfall in 'Brighton Rock'. It was a really symbolic ending that tied together a lot of the themes in the book, especially those surrounding religion, and I thought it was a very fitting end for the character.
Air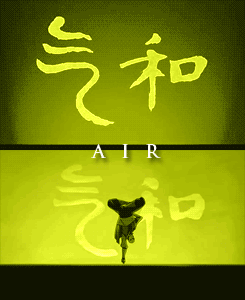 Appa: Favourite Animal/Pet
I think this is a very cliche answer, but this has to go to Hedwig in 'Harry Potter'. She was such a staple character, and was always there for Harry, and when she died I cried. She's always going to hold a special place in that series.
Aang: Purest Cinnamon Roll
I think for this I'm choosing Baz from 'Carry On'. Whilst I hated 'Wayward Son', 'Carry On' is always going to hold a special place in my heart and Baz from that book is always going to be a character I love. Whilst maybe not everyone sees him as a cinnamon roll I do, I think he's a really sweet character.
Avatar: A stubborn character/a character that struggles with letting go
I've chosen two characters for this, but lets be honest this couldn't go to anyone else. I've chosen Victor and Eli from 'Vicious' by V. E. Schwab because do those boys know how to hold a grudge. Both of them have a complete inability to focus on anything else than each other for any meaningful length of time, and it makes for a great story.